Marbleverb
$

120.00
Sold out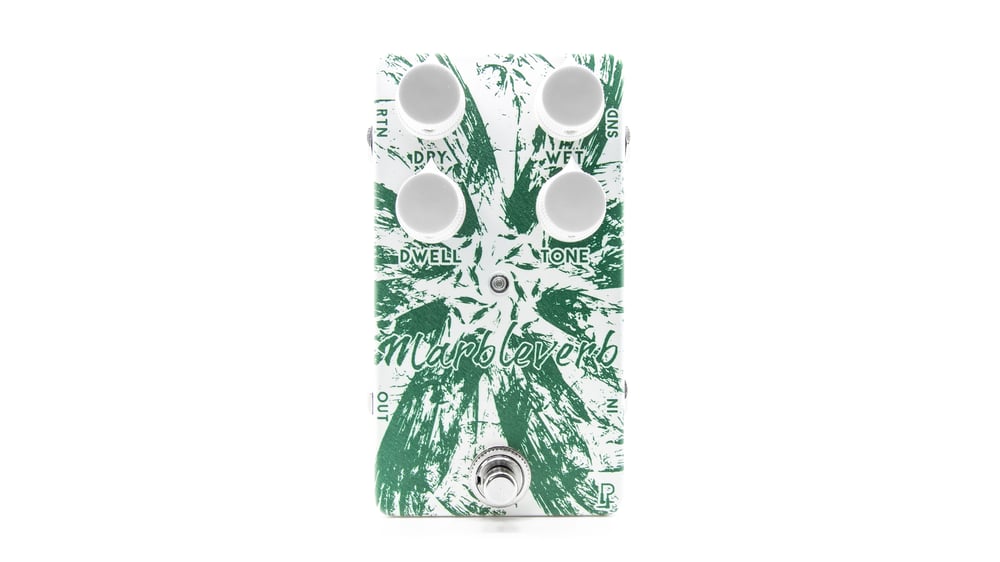 This is the new and redesigned Marbleverb that features many changes and improvements over previous versions.
Based around the BTDR-2 reverb module, it offers much smoother decay than before. You can get anything from short, bright springy reverb to long, dark and ambient reverb.
Instead of a normal dry/wet mix knob, we've separated the dry and wet controls for versatility. The dry signal is at unity gain when the knob is maxed out, so there's no boosting available.
If you want 100% wet signal, just turn down the dry signal and set the wet to whatever setting you like. It's perfect for the FX-loop of an amp or for those who like to experiment.
We have added buffered soft touch switching so when you switch the pedal off, the reverb will continue, which is the only normal way to do it, right? Just keep in mind that if you're making the reverb oscillate, it will bleed through when the pedal is bypassed.
Another thing to note is that if you turn down the dry signal, that will bypass when you bypass the pedal. You don't need to worry about lowering the buffered bypass signal.
There have been improvements to the FX-Insert. Firstly we moved the jacks to the top corners so that there's plenty of space for any type of cables.
The insert is buffered and placed pre-reverb, which is the ideal middle-ground for most effects. That means you apply the effect to a dry signal that feeds the reverb (without affecting the original dry signal).
Try putting a distortion or a fuzz in there, it'll be interesting!
Another feature added to the insert is that you can use either the "snd" or "rtn" connection with an expression pedal to control the wet level. The position of the wet knob is the maximum reverb setting you'll get from the expression pedal. You can use any expression pedal safely.
Features:
Redesigned circuit
Buffered soft touch bypass with tails
Versatile reverb tones
Separated "wet" and "dry" controls
100% wet capability
Highly improved FX-Insert
Expression pedal support
Top mounted power jack
9V negative center DC only
No battery support
Warranty info
All Pedal Projects pedals come with a limited lifetime warranty to the original owner. For further info,
click here
"Man, it's really to my taste. It sounds friggin' good!" - Nick Jaffe (JustNick)
Official demo:


Livingroom gear demo: